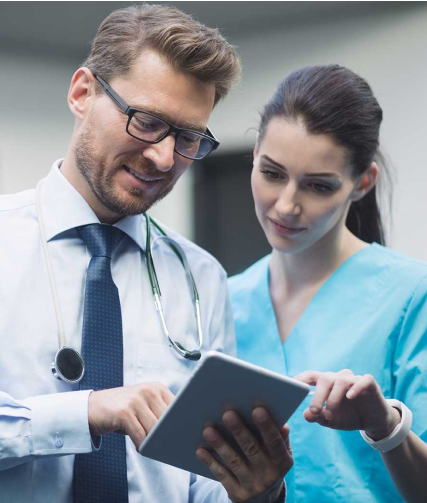 About
UPTODATE IN MEDICINE
HEALTHCARE CONSULTING SERVİCES IN BAKU
Experience and knowledge for your benefit
Our team have decade of experience as a healthcare consulting experts, including in healthcare quality and accreditation, strategic planning, project management and designing. They are doctors, administrators and Quality Professionals, and served in a wide range of positions in Azerbaijan and outside of it, to deliver the best results in the healthcare Consulting Industry.
Support tailored to your specific needs
All of our recommendations and support are tailored specifically to a given healthcare organisation or an individual provider or group of providers. Our approach is always structured and efficient. We work with our clients and partners very diligently and in a time efficient way, so that they notice how we are helping them from the very beginning.
Quality is our goal
We don't settle for anything but the best, and neither should you when it comes to healthcare quality. We've worked hard to find the best ways to support our clients to achieve the best results of healthcare quality and accreditations. We are the leading healthcare consulting firm in Azerbaijan to provide consulting services for joint commission international accreditation.
MDTraining application
MDTraining is special application for medical and non-medical professionals to assist them in finding and registering to various medical training courses. Moderator application is intended for the use by organizers of the course and enables them to check the registration of participant, monitor participation, check the payment status of participant for particular course and monitor attendance in the course or conference.